Another dev diary has come, and with it quite a bit of work has been done in Farmwand that we are very excited to share with you!
There are new animals being added to the game, the first food items are being cooked, tons of work has been put into the landscapes and world as we are trying to get everything into place. Let's start!
Meow again!
A cat was the very first animal we introduced as part of Farmwand's world. It seemed appropriate, considering that cats have always been the loyal companions of witches and wizards everywhere. But there are many kinds of wizards and as such it follows that there should be as many different kinds of cats.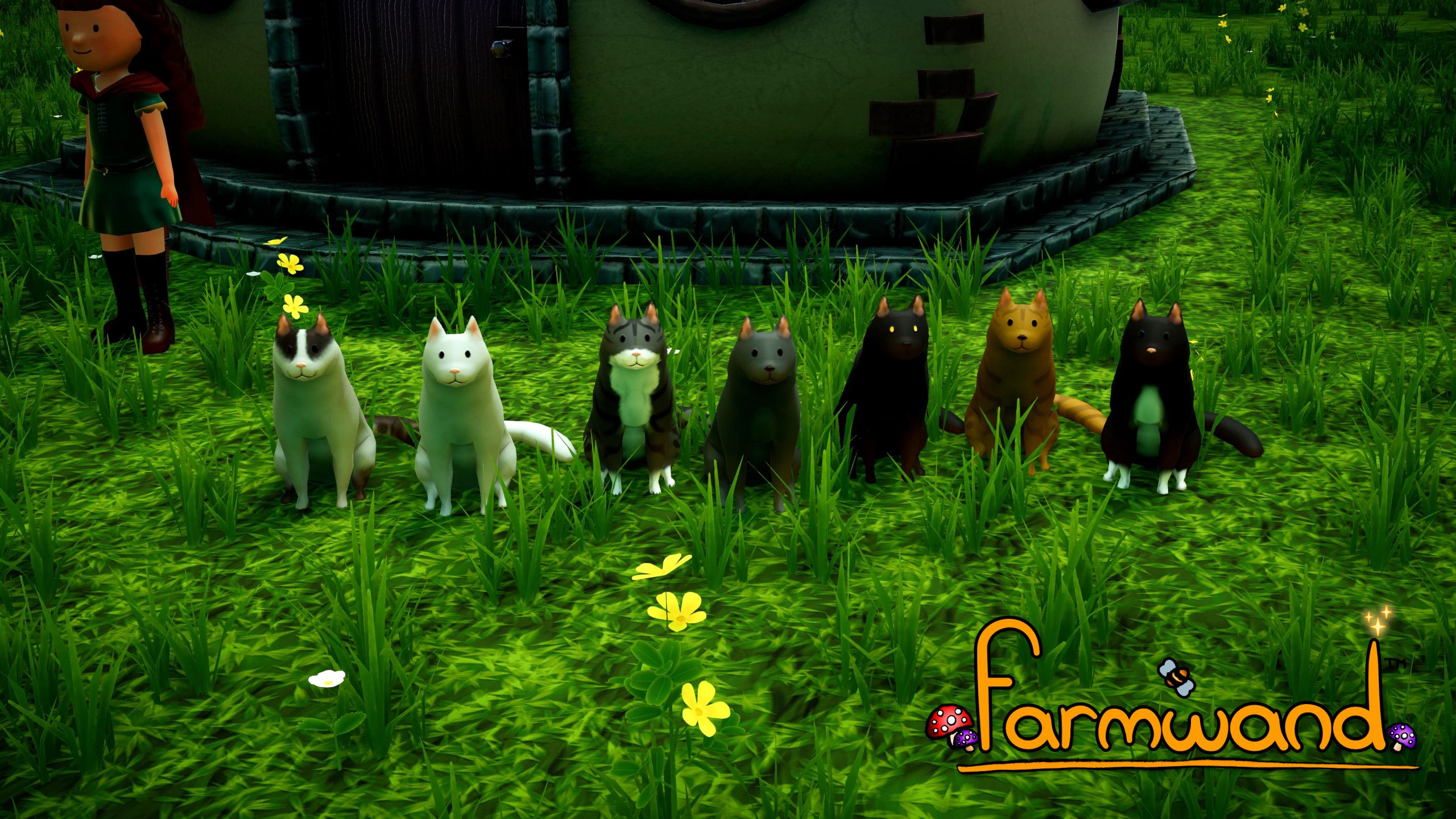 Cats, never too many cats

We have been making quite a few variations of fur patterns for cats during the last few days, with many more to come as we progress with the game. This, alongside the multiple variations for all the other pets (as well as some customizable features and outfits!) will make sure that your pet can be truly unique and stand out as much as your home.
But these are not the only creatures that have been added to Farmwand recently...
Crab in the shell
Giant hermit crabs are shy creatures and are very fond of collecting treasures and magical items. Heavily armored and immune to most spells, they can be a troublesome encounter even for experienced wizards and witches.
You can find them near the shores of Farmwand!
Improving the land
We have also been working on many new elements to populate the world, as well as on the world's map so that we can make sure that every single section of Farmwand is full of things to discover and magical places to explore. We have been working on trees, new water shaders for the ponds, lakes, rivers and the sea,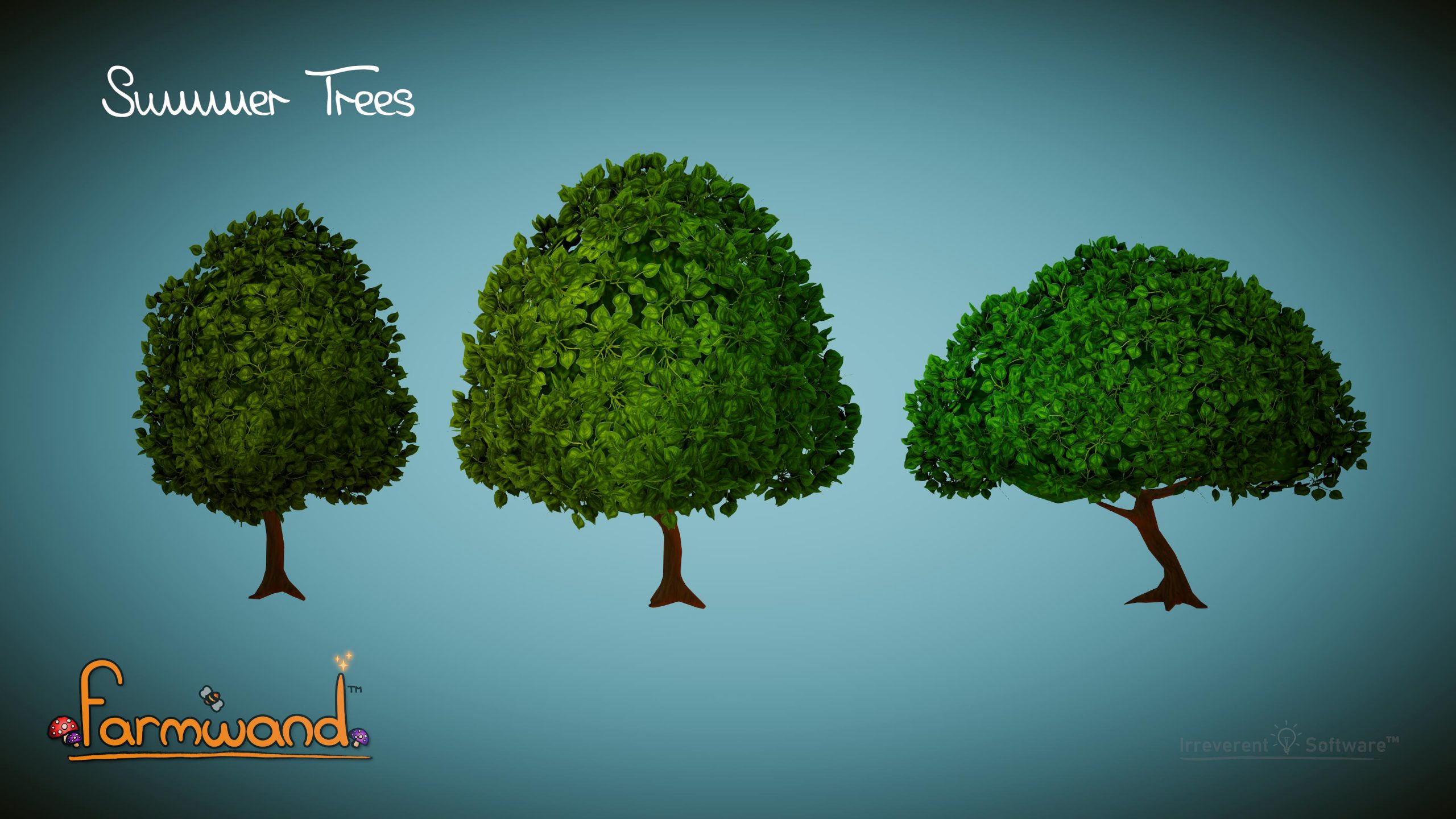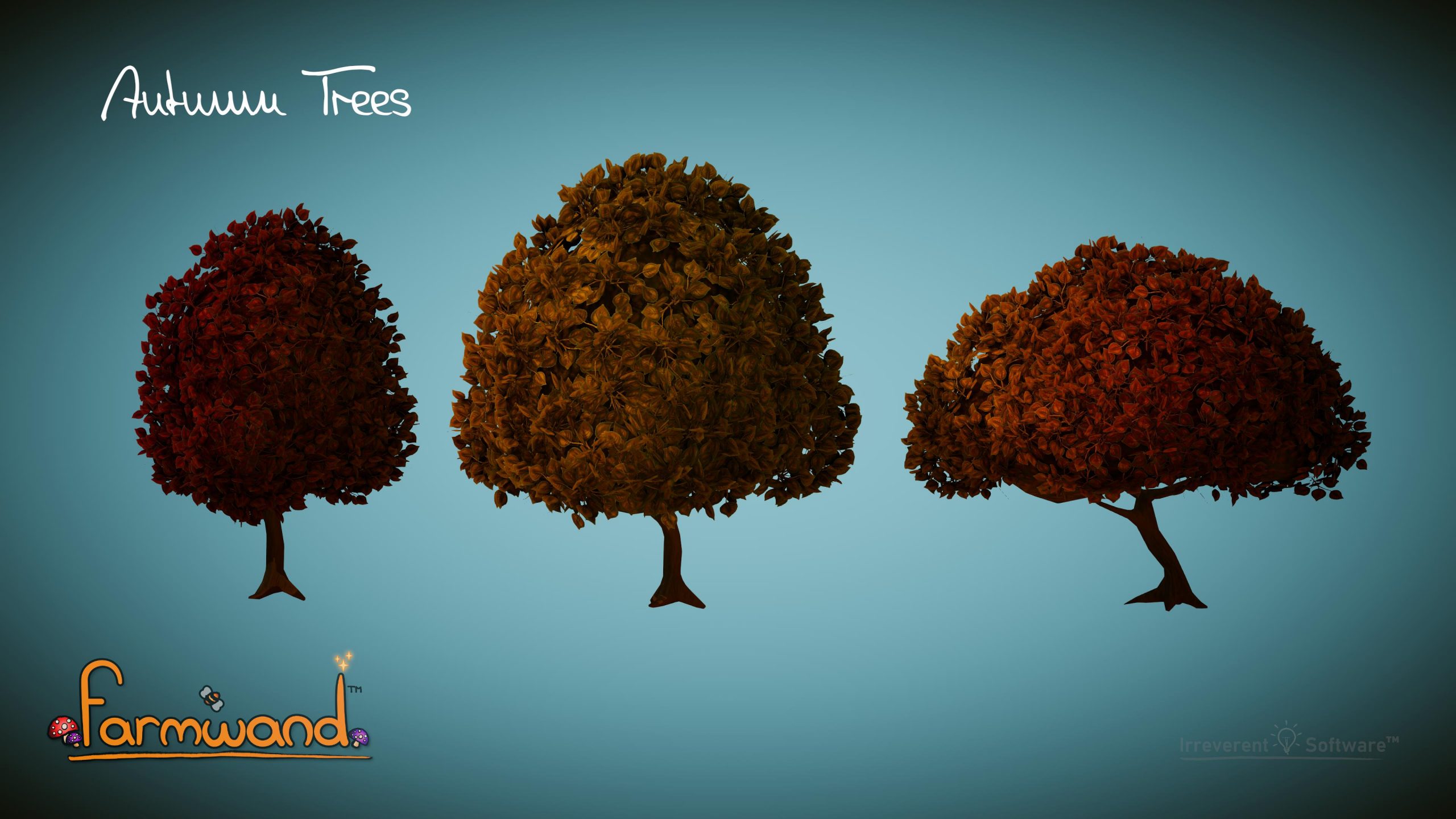 The pictures above show a basic beech-like tree. It is one of the many species of trees you can find in the forests of Farmwand. With such a big world, there will be many different kinds of environments to explore, from the foggy ponds to the green grasslands or the top of snowy mountains, each with its own flora and fauna.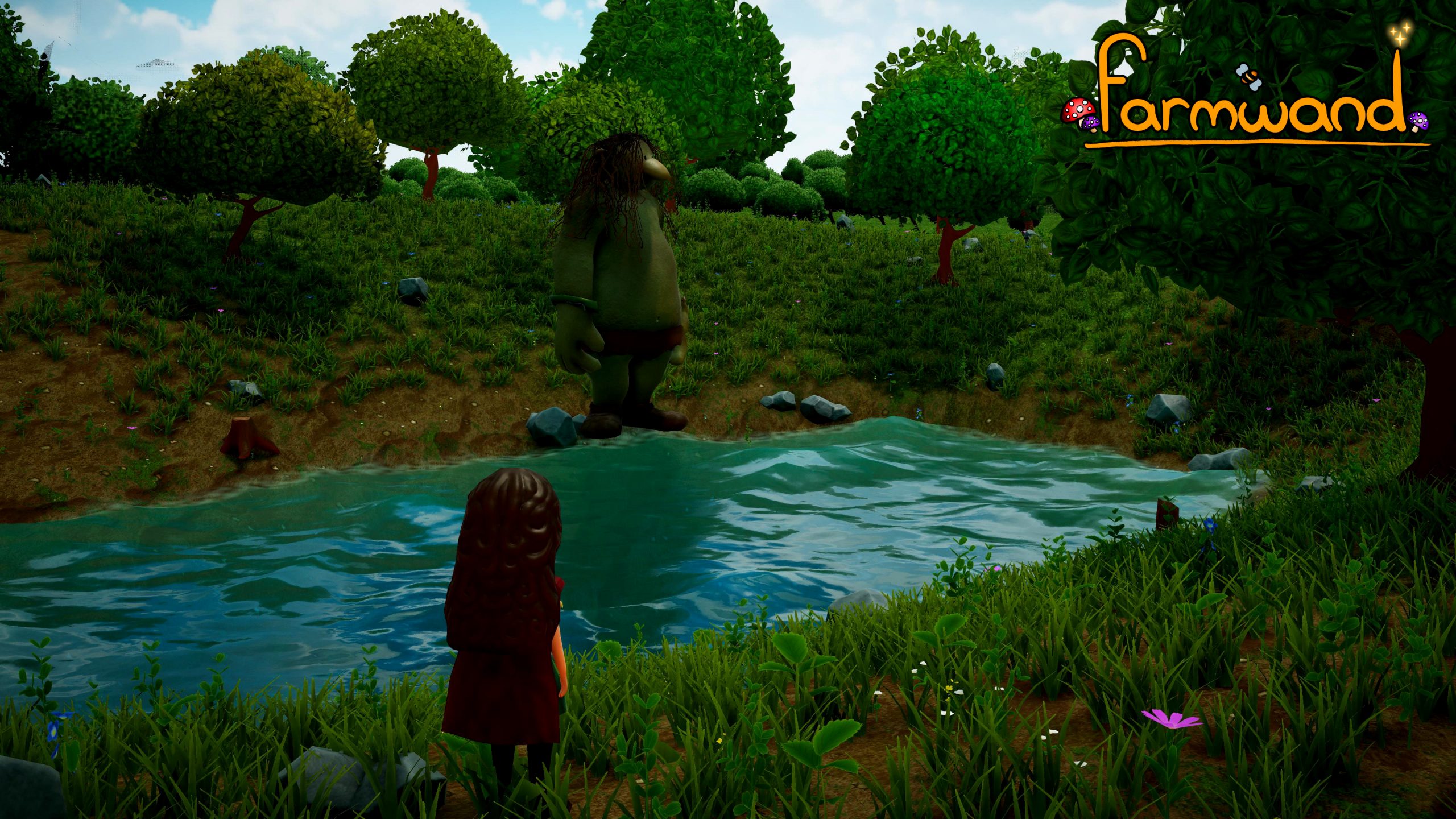 But let's end this dev diary with something yummy!
Fresh out of the oven
Eating is a very important thing in Farmwand. Eating is, in most cases, how you will recover your strength after a long day of work or your health after a difficult encounter with an enemy. But what can you eat in Farmwand? What kinds of food are we preparing?
We are happy to share with you the first batch of delicious items that have come out of the ovens and ready to be eaten within the game :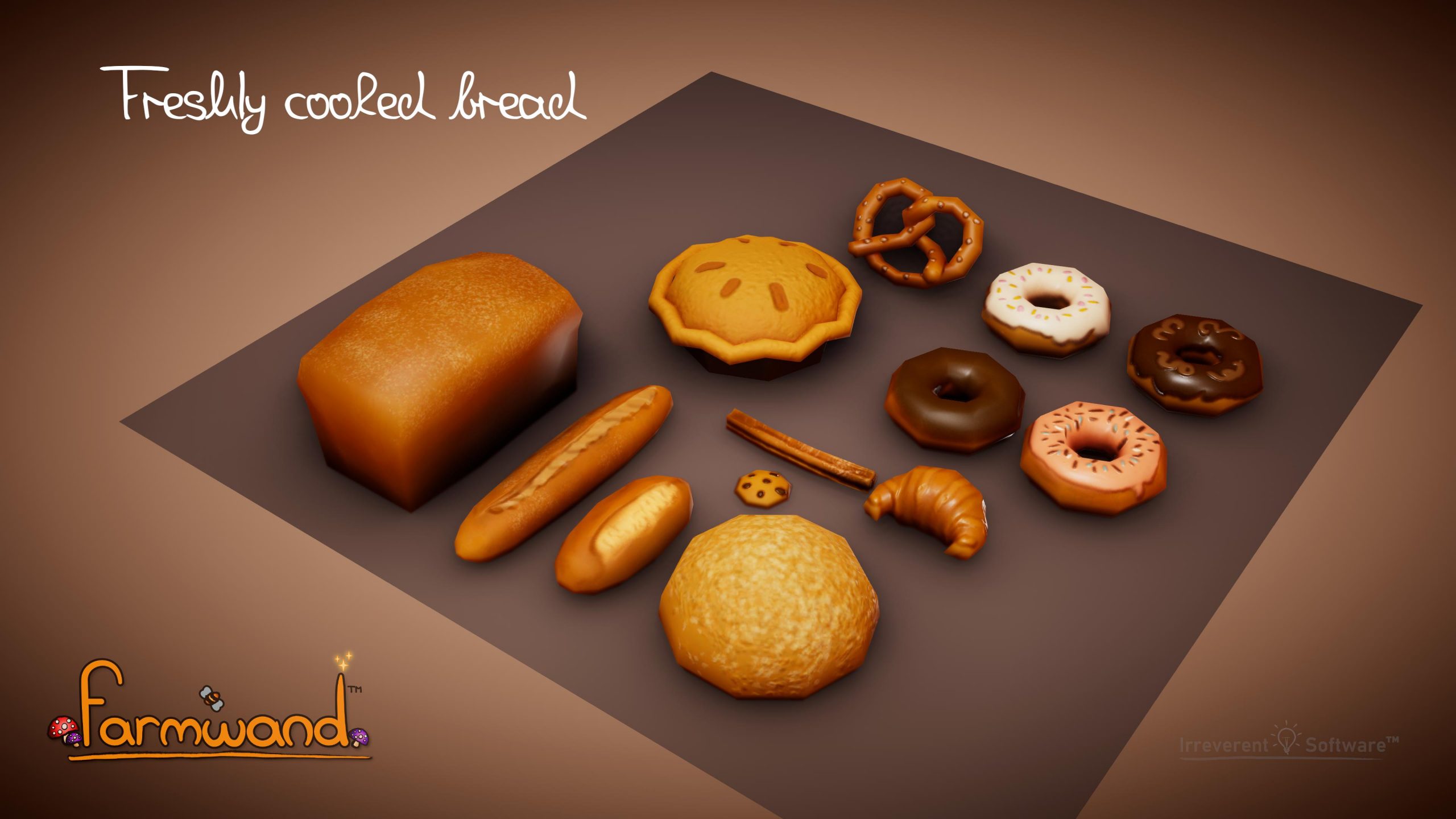 These delicious breads can be either bought or cooked (if you are experienced enough and have all the ingredients at hand of course!) alongside many other food items we will show over the next few weeks.


Until then, thanks for reading and bon-apetit!