Hello everyone!
Welcome to another new dev diary for Farmwand. This time we will show you a brand new farm animal, the winners of our first 2 dog polls, some sea critters and a new resource gathering mechanic. But the most important piece of news is to introduce you to our new Farmwand community!
📢Farmwand Discord server is now LIVE!📢
We are so excited to announce that Farmwand has its official Discord community now! We opened the server this week and received our first batch of members who share our love for this game and are interested in following its development.
In this community, we have set up a special channel for suggestions so you can have a place to freely share your opinions and ideas for what you wanna see in the game.
You will also have access to lots of behind the scenes content (some even exclusive!) and an early peek at everything we are doing. We also prepared some very cute stickers & emojis that you can only get in our Discord server!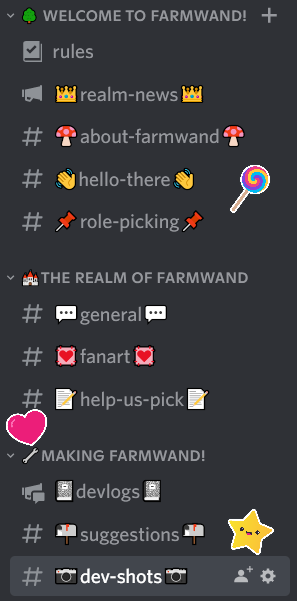 We have been getting a lot of support and great suggestions from people, and we can't put into words how much we appreciate all of it. We hope that Farmwand will grow into something we all will love.
🎣Does your game have a fishing mini-game?🦀
YES WE DO! And of course you will not only catch fish, here are some of the rewards you can catch in the different rivers and sea areas. I know, they look delicious, right?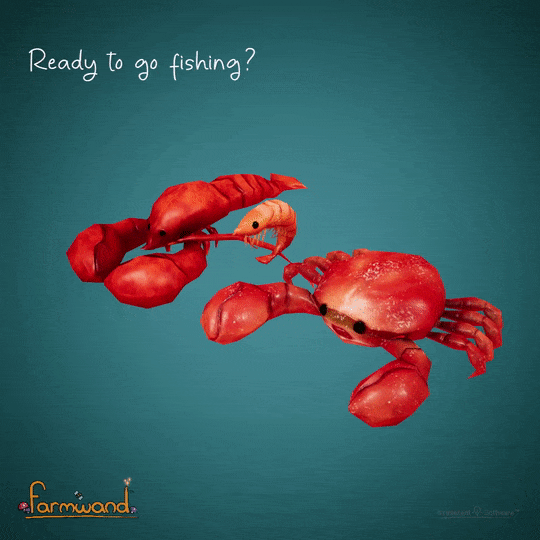 👑🐶We are the champions! Woof!🐶👑
In our first 2 dog polls, the husky and the corgi won most people's hearts, so as we promised, you will see them in Farmwand!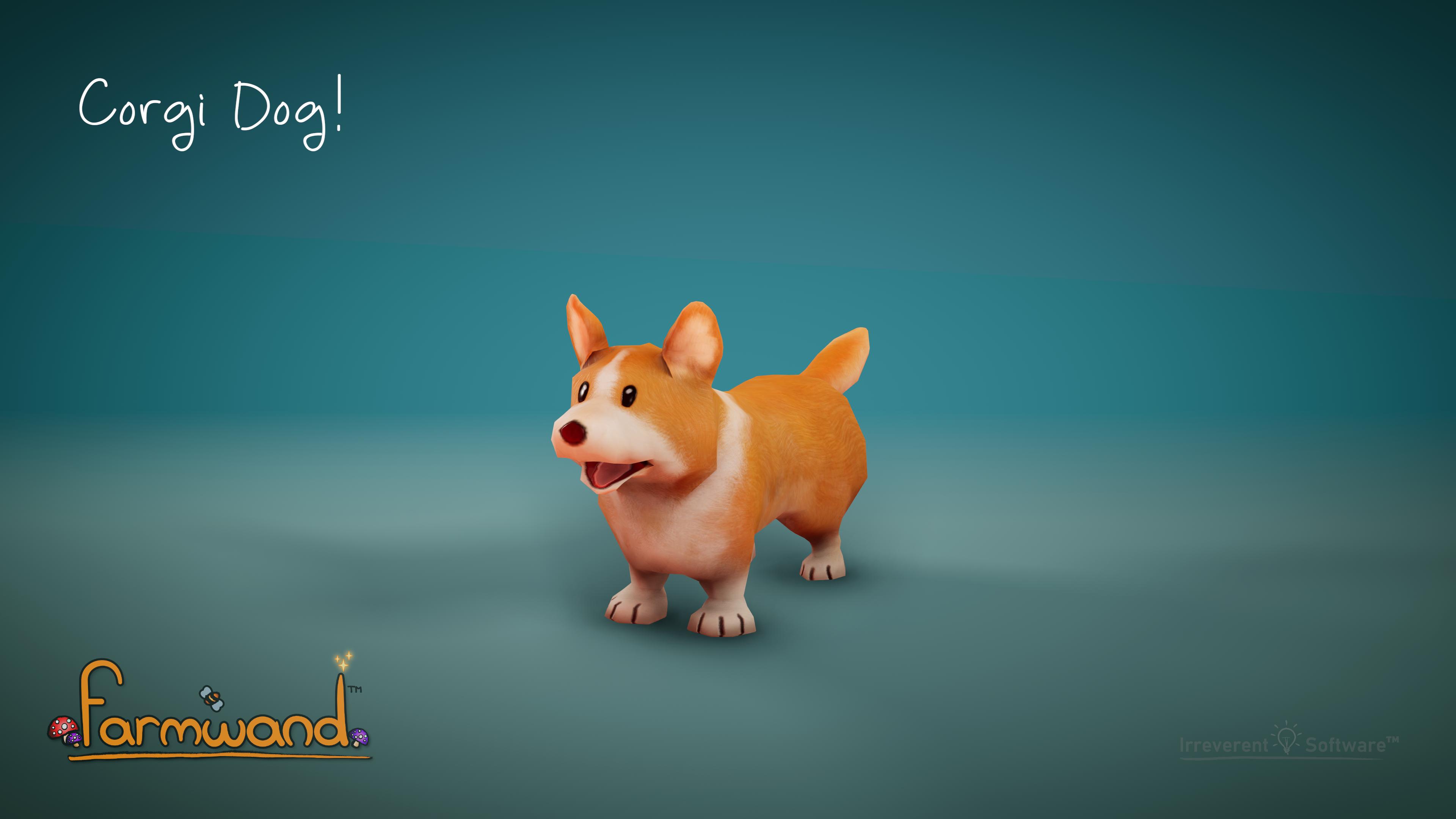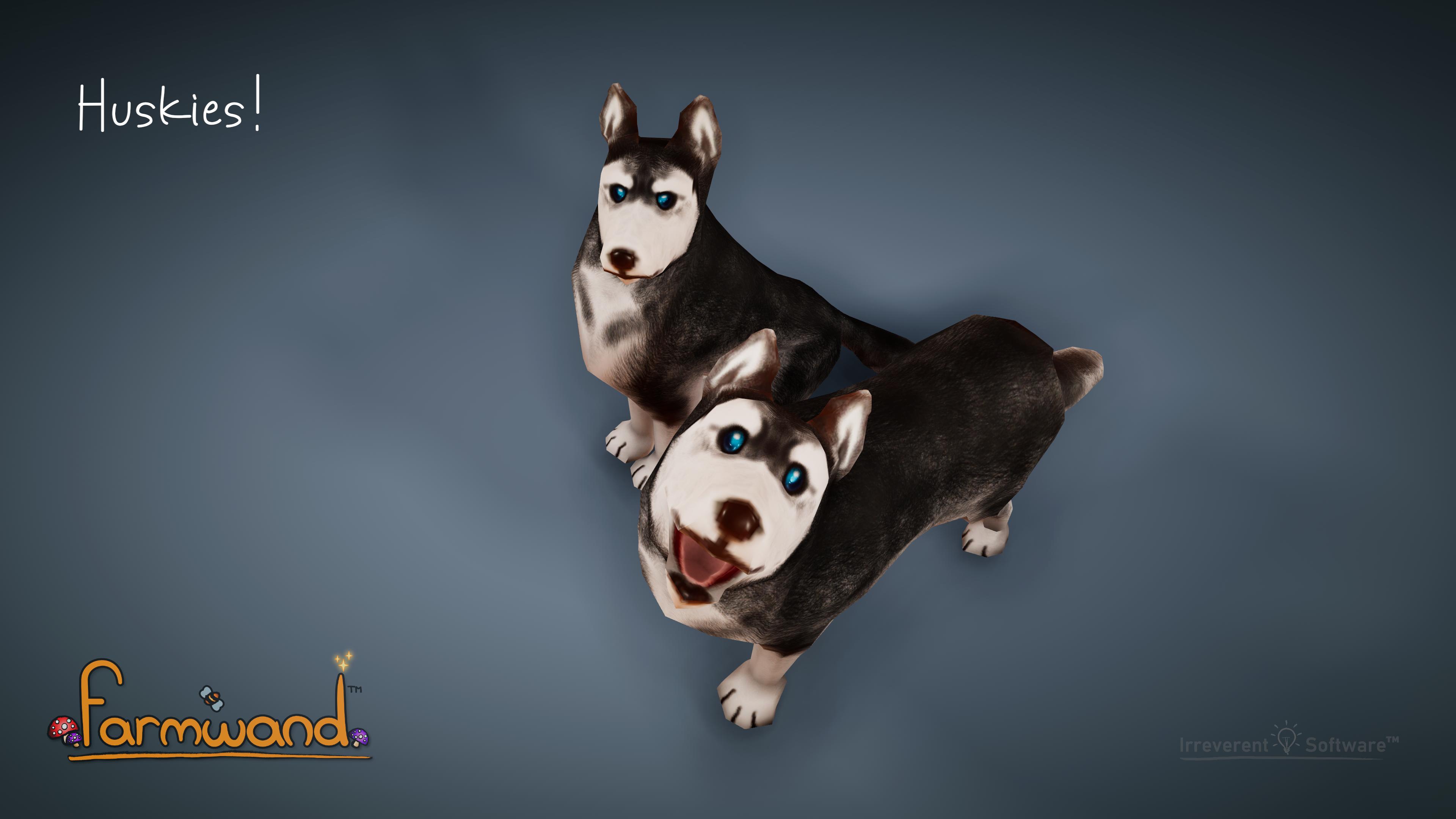 We are also adding lots of animations to these pets so that you can interact with them in any way you want. You can see them in our newest episode of We are making Farmwand.
Nose boops are nice but belly rubs are a must!!
Our very last poll saw a tie between the German Shepherd and the Labrador, so rather than forcing you (or us) to pick, we have decided that every second place from each one of the three polls will be included in the game as well 🙂
This means that the German Shepherd, the Labrador, the St. Bernard and the Samoyed dogs are also meeting you very soon!
🐑New farm animal…baa!!!🐑
It has been getting cold lately and it's almost sweater season…so we thought you might want a few sheep in your farm.
These sheep will grow fluffier and fluffier over time to let you know that their wool is ready to harvest. Be gentle when you shave them though, and a few pets on those fluffy heads would be well appreciated!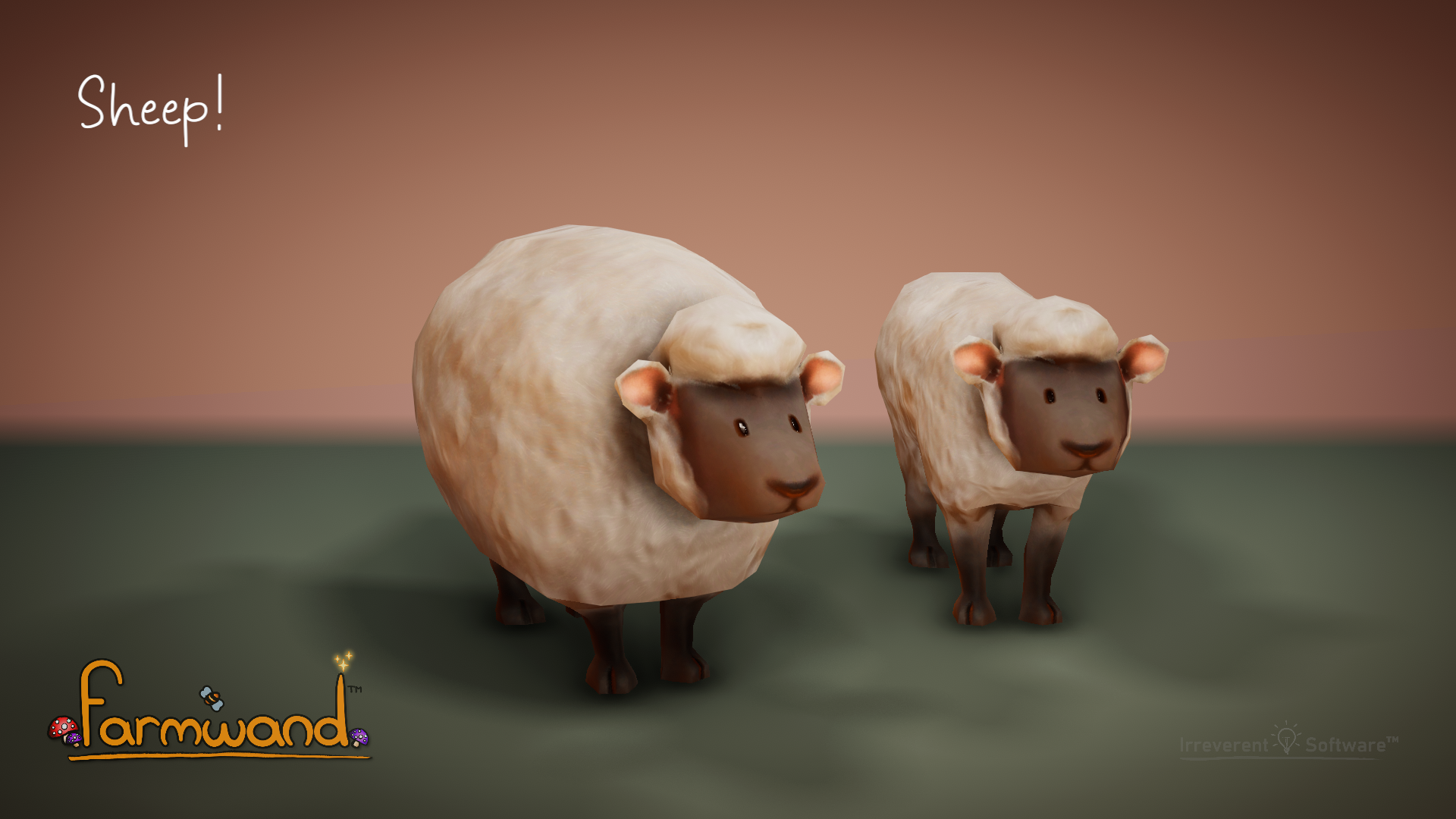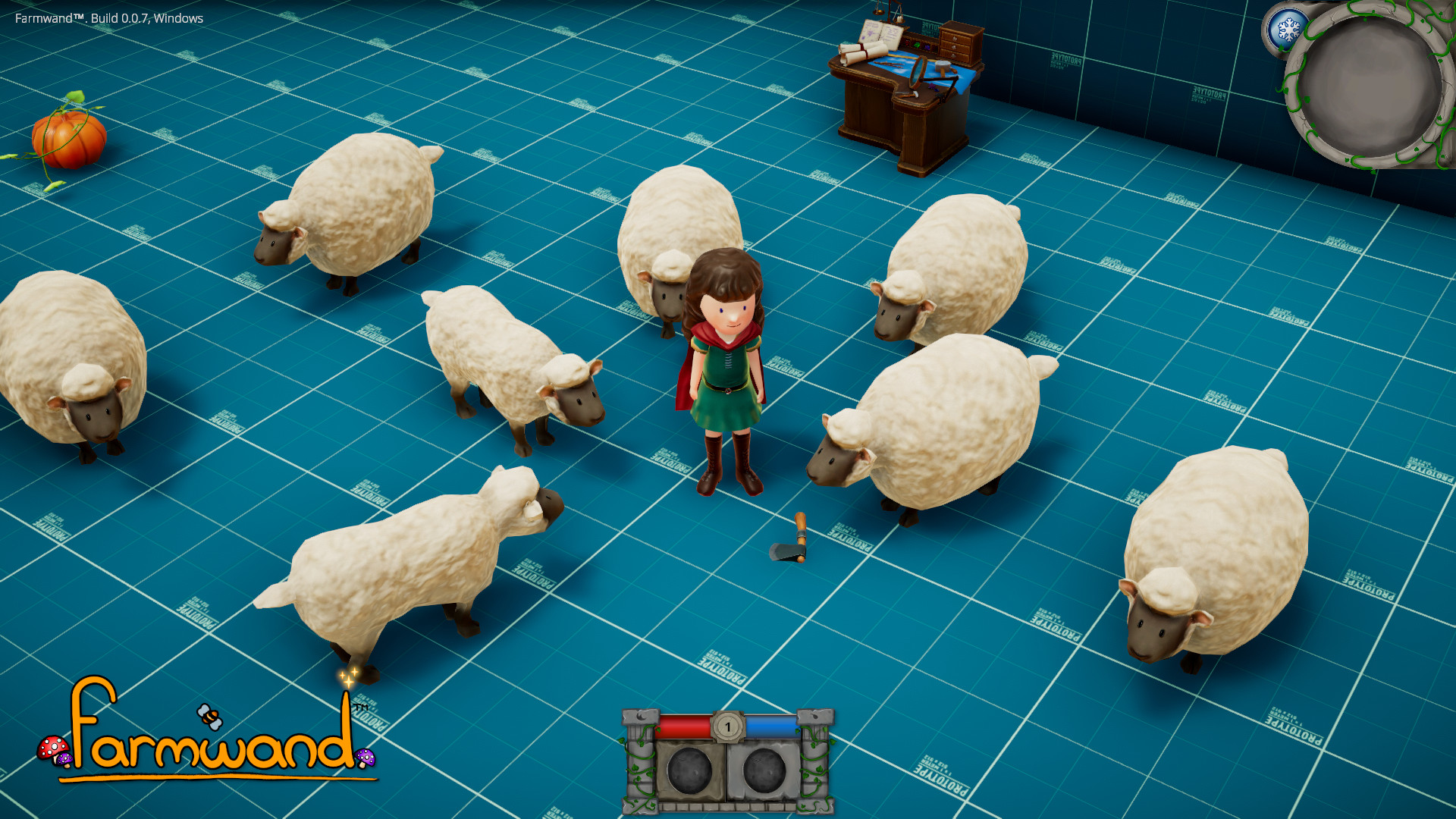 🌲Cutting trees🪓
Crafting is an important part of the game, and there are tons of things that you can make but to do that you need to first gather enough resources. One of the most basic resources is wood, and the easiest way to get it is to chop down some trees. We are still working on
the prototype but it is taking shape pretty well.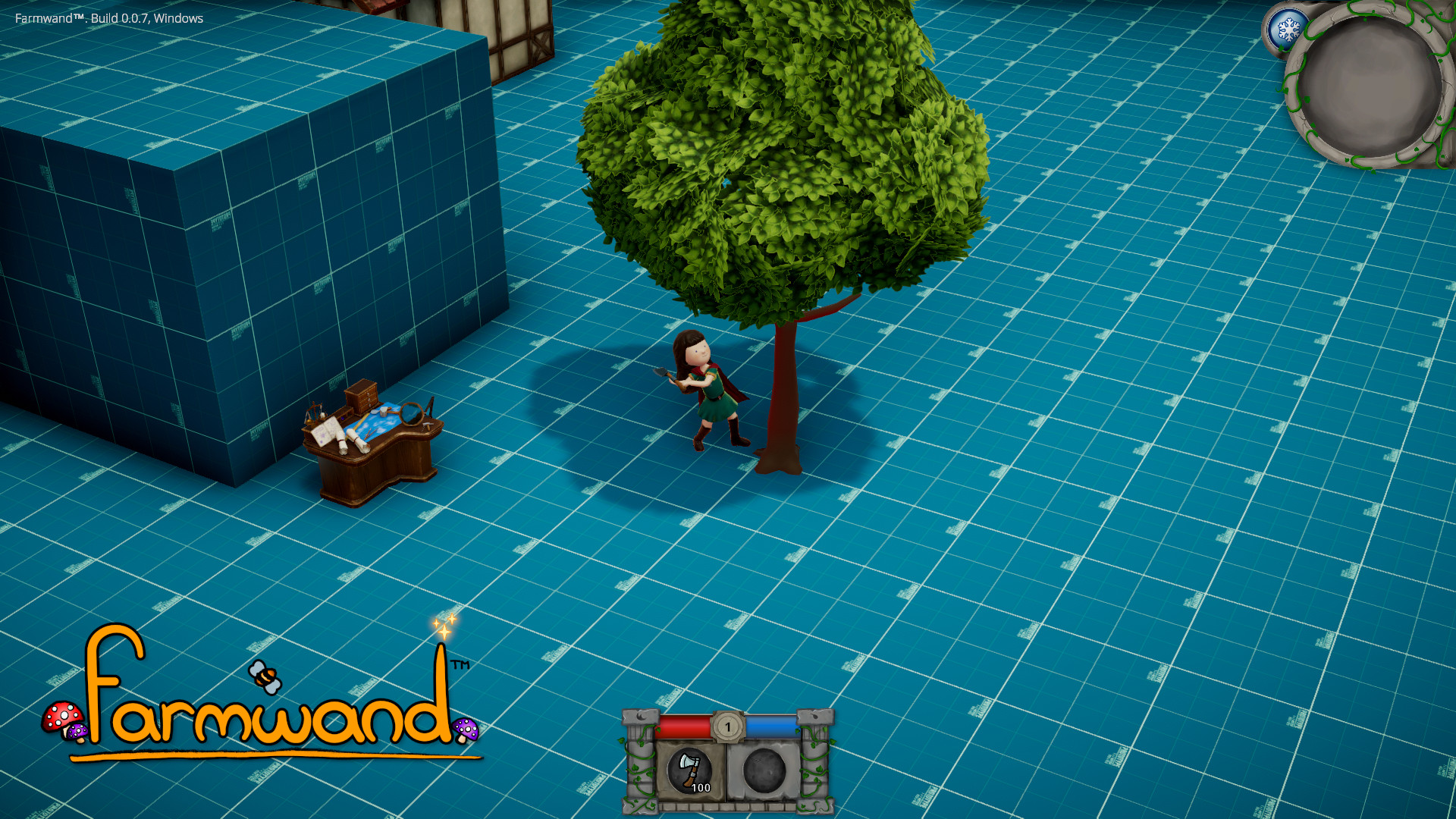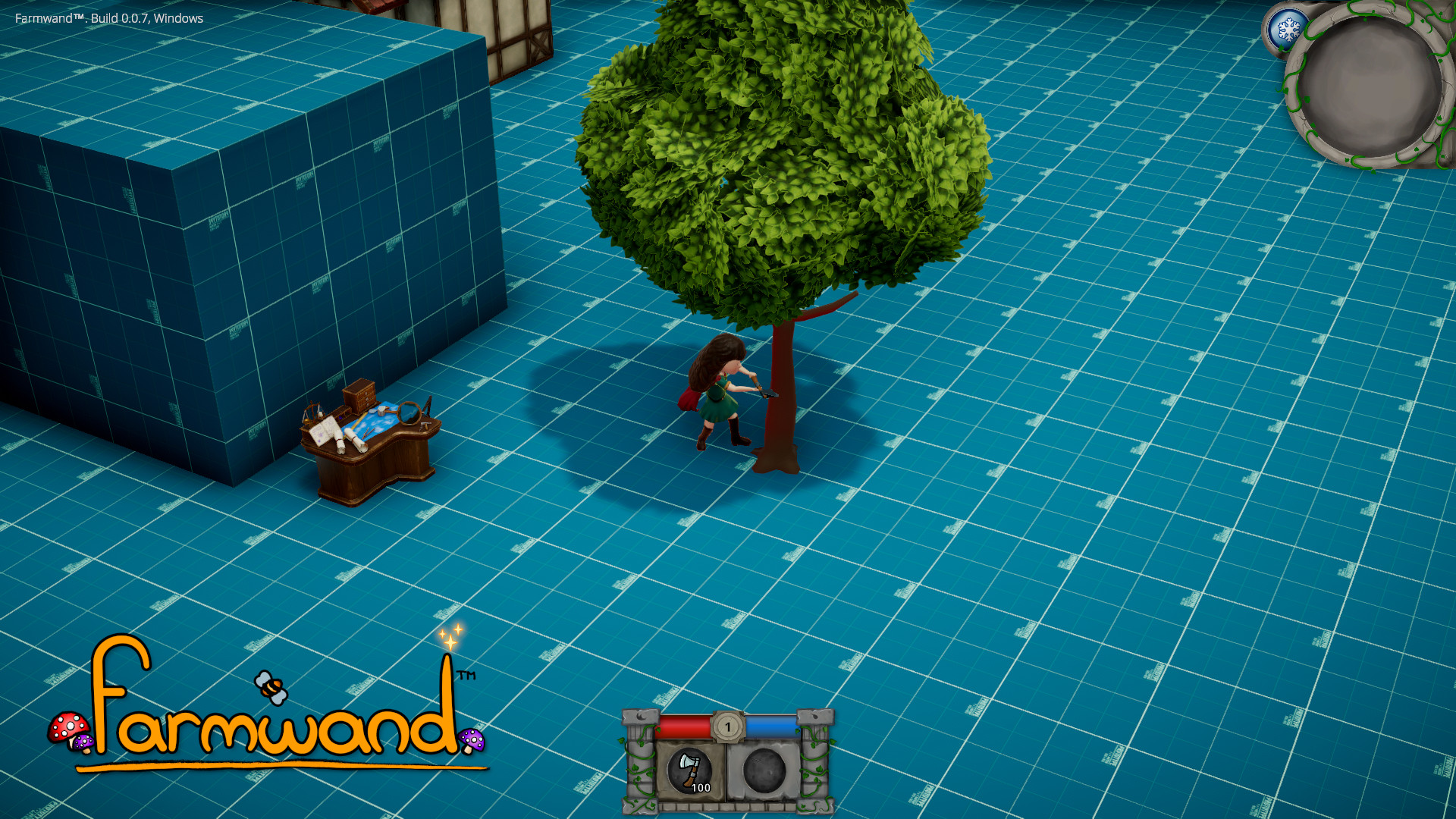 🏰 The Farmwand Community 🏰
Our subreddit has grown to almost 150 members, with almost a 100 of them arriving in the last couple of days. We are very excited to see it grow, and we have been sharing more and more content there for all of its members.
Remember to join our community (with your friends) either on Reddit or Discord, and let's get cozy together as we share this wonderful Farmwand journey! 😀
See you next time!