Hi everyone!
We are happy to show you another dev log for Farmwand this Saturday! In these past two weeks, we've been busy designing world's map and environments as well as adding new crops, new magical creatures and even new houses to the game!

Wonder how they look like? Just keep reading! 😉
Vital to the farm
Which vegetables might be the most popular ones? Those that you may not eat every day, but that always have a place in most people's homes? TOMATOES! POTATOES!! ONIONS!!!
Tomato plants were pretty much the first arrivals in Farmwand so, if you haven't seen them, take a look here. They are super fresh!
Now the tomatoes have gotten a great companion in the farm (and especially in the kitchen) thanks to the arrival of a fresh batch of onions!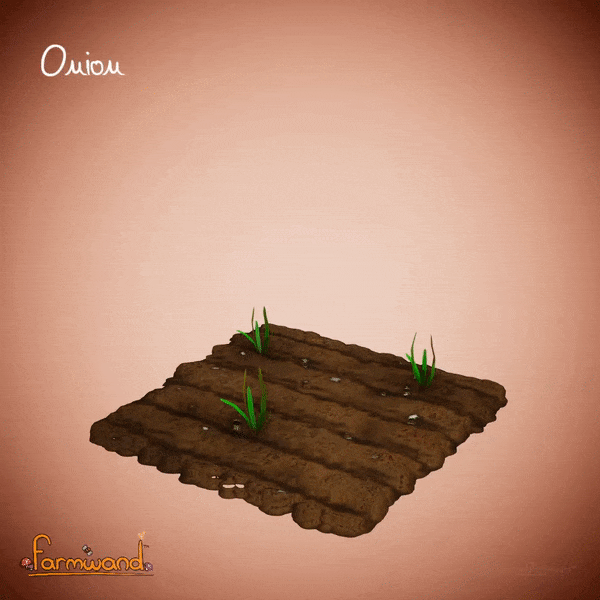 Sliced or chopped, fresh or grilled, in salad or stew, however you like, you will discover so many possibilities in Farmwand's kitchen. Just...let's try to hold back the tears.
Though who said that in medieval inspired fantasy worlds you can only eat bread and stew??? We want something with a crispy, golden exterior and fluffy and soft interior...made of freshly cut potatoes in our home and in our taverns. Yes, potato enthusiasts everywhere, we saw you, we heard you, and your wishes shall come true. French fries, chips and so many more savory dishes will be in Farmwand thanks to the latest arrival!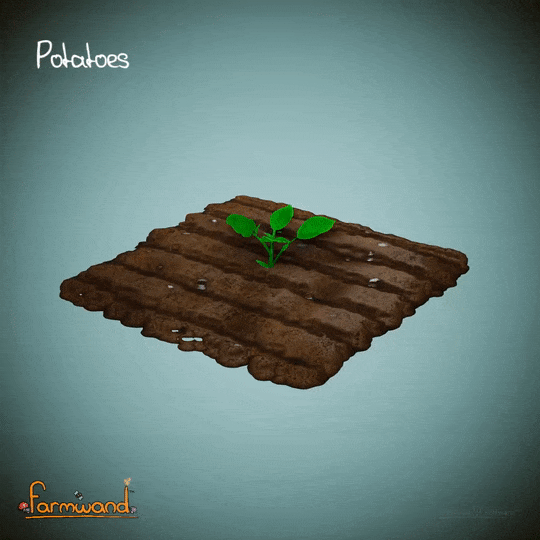 More magical creatures
In Farmwand you will see tons of magical creatures everywhere in the world, such as the forest troll that we've shown you in this devlog.

While we are keeping most of the magical creatures under wraps to ensure that there are enough surprises to be found in the full game once you can try it, we still want to give you a sneak peek for some of them. Today, we bring you the mighty Golem.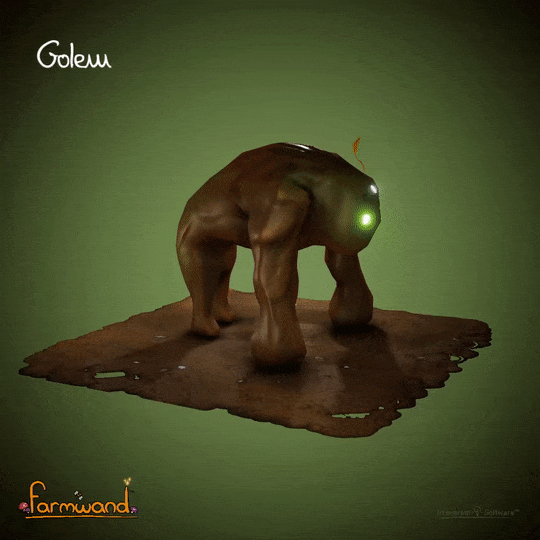 Huge creatures, strong and powerful, golems are made of clay or stone and a good dose of magic, but no one is sure where they come from nor how they come into being...some people say they are created...but why, and by whom?
Loyal though simple minded, golems can be great helpers or formidable foes, depending on who their master is...
Home, sweet home
After spending quite a while with our first placeholder design for the player's house, we decided to move on towards what will be the final designs.
We have been switching up the style and redesigning the whole house to allow for tons of new customization options, allowing you to decorate your place the way you like, to make it truly your own.
The roof, the doors, the walls and other details are all customizable. Some sections will even allow for different shapes and sizes, depending on your tastes and how many people are going to live in it.
And of course you will be able to decorate the interior however you please as well, with all kinds of furniture and ornaments! 😀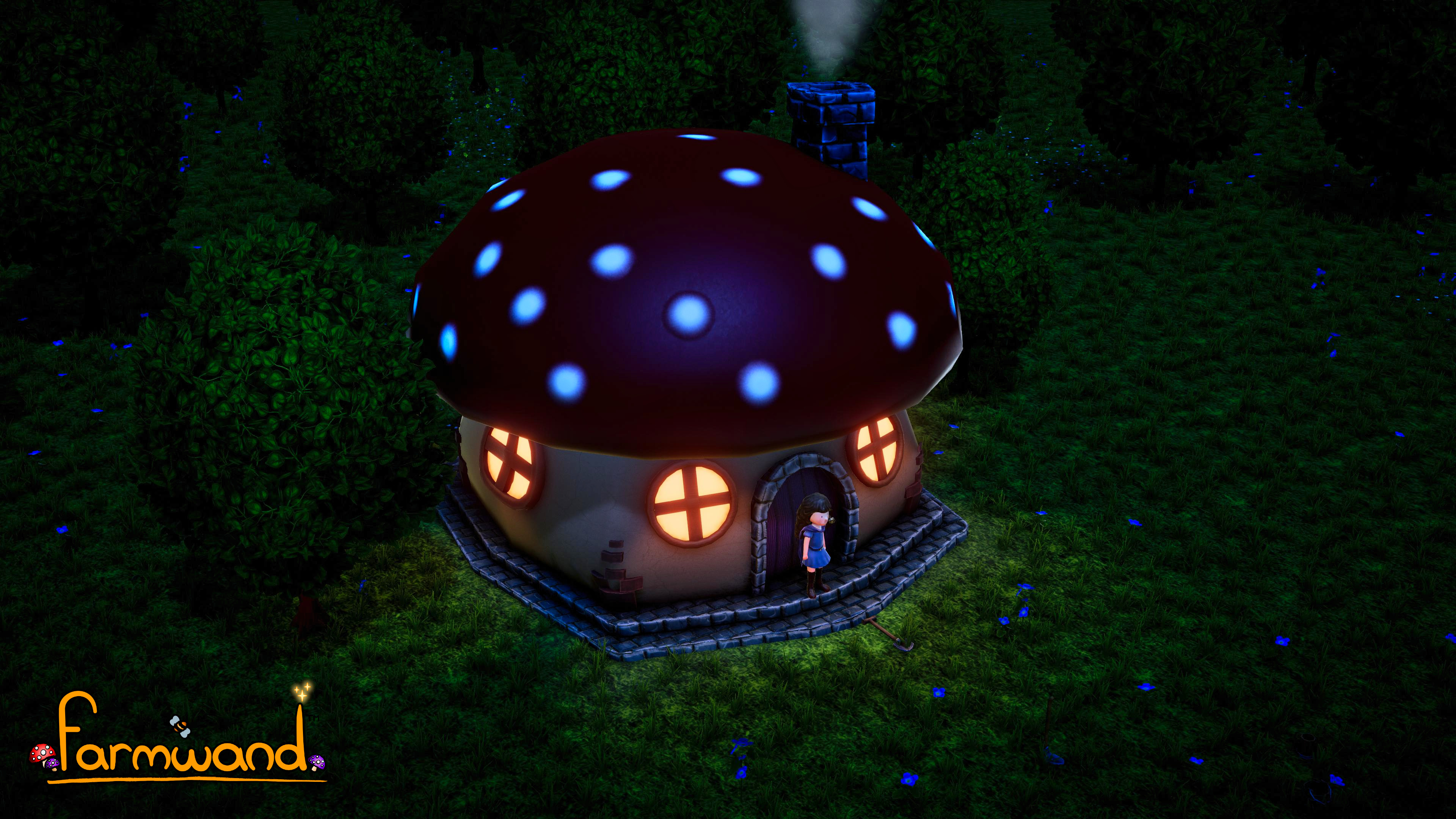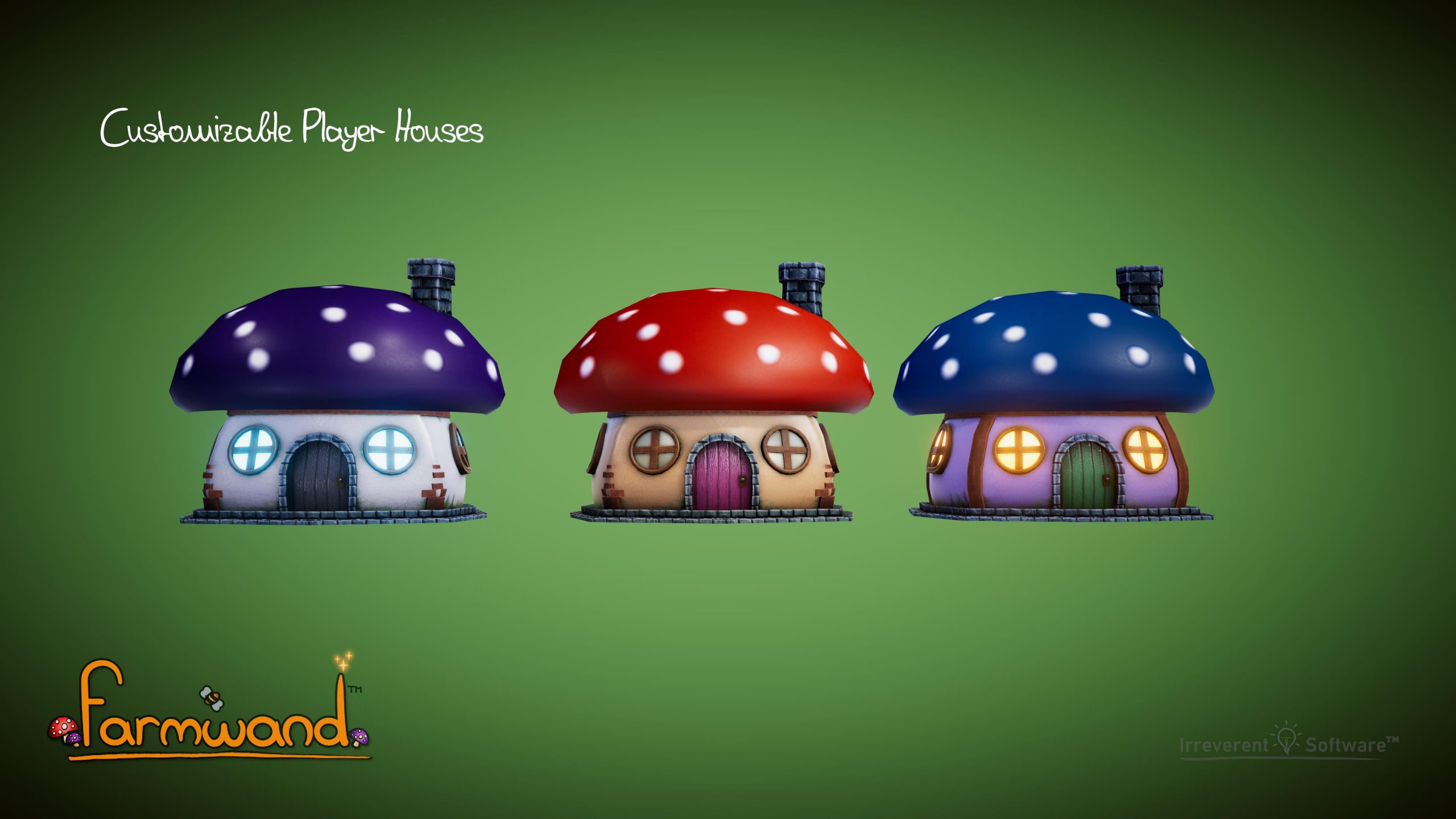 But the player is not the only one needing a house...there is a whole village full of people coming in the next weeks, and we are building it house by house!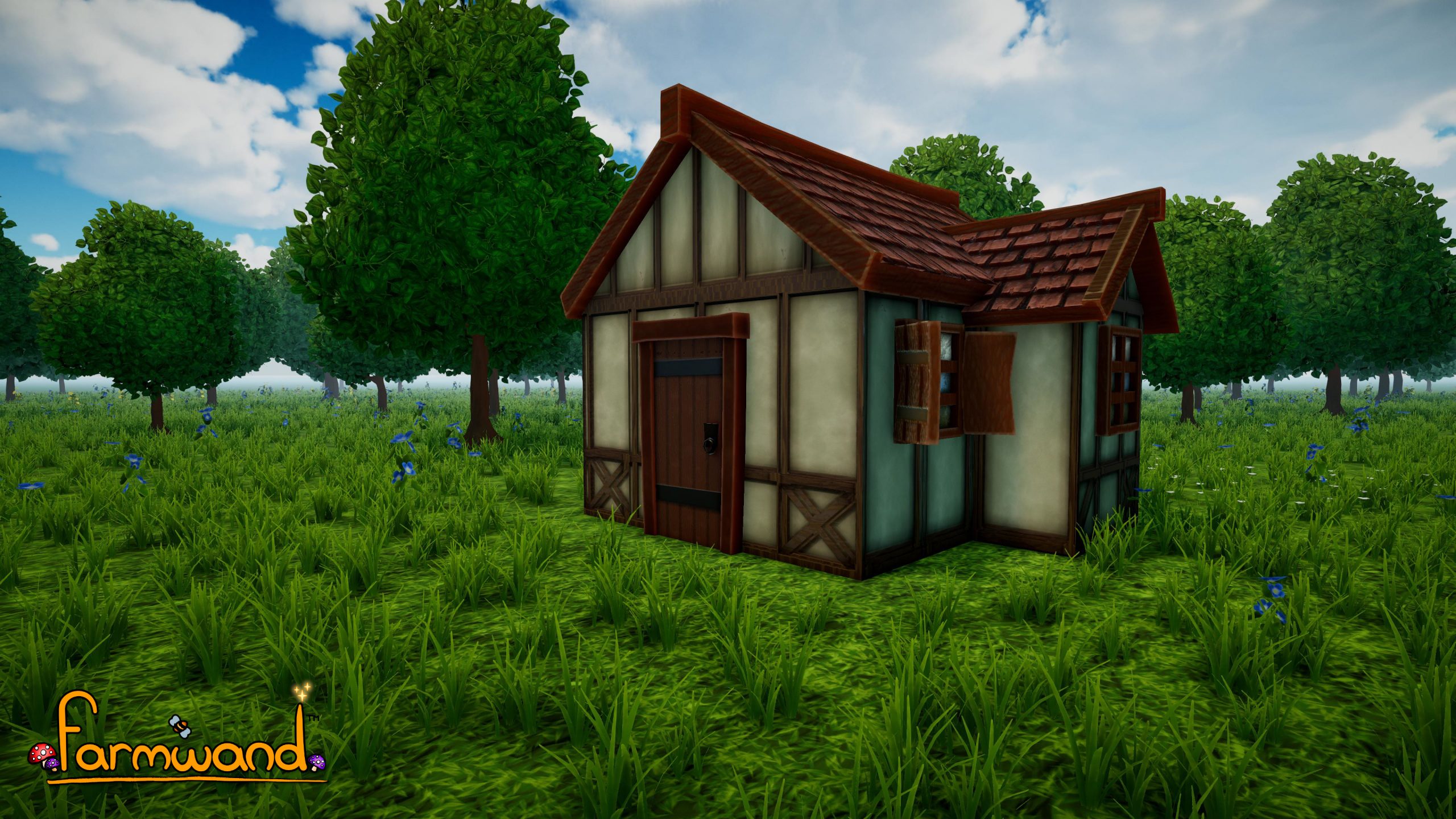 And piece by piece...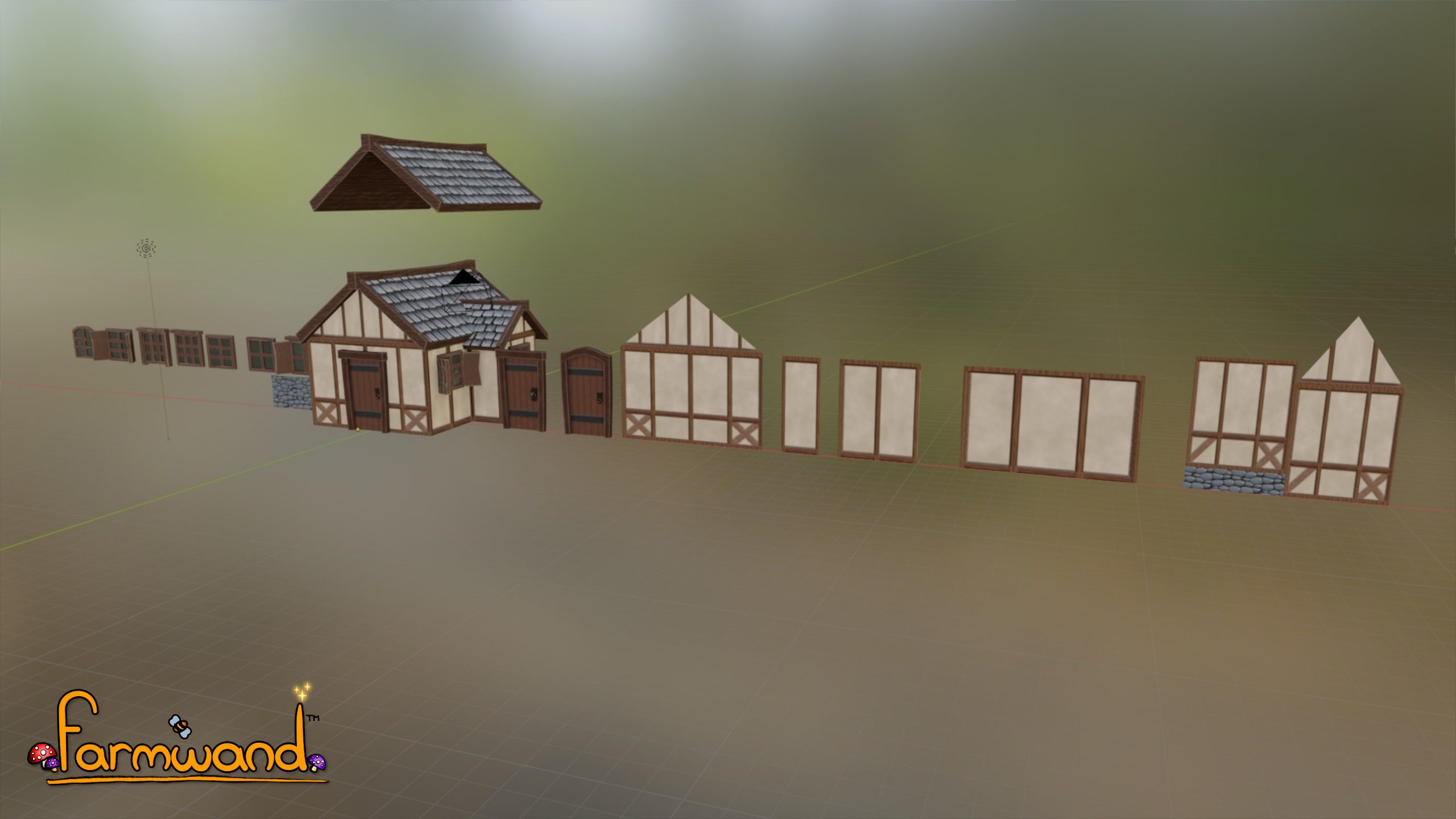 Thank you for reading this devlog, we hope you like these updates on Farmwand's development, and we will keep adding more of it. Remember to check them here and on our Twitter, your following and interactions mean a lot to us, as does all of your support! 🙂
Have a nice weekend and keep safe.
J & D